Winter Reads 2023
Beginning January 3
For every five books read, you will receive a prize! The prizes options for winter reads 2023 are a mug, a windshield scraper, or a cloth grocery bag. After receiving two prizes, any further entries will go to a possibility of winning the grand prize, a $100 gift card. Please come to the reference desk with your completed reading form!
Download printable booklist form
Job Search Presentation
Tuesday, February 7th; 1-2:30pm
In the Multipurpose room
A representative from CareerForce will be giving a presentation on how to keep going in your job search, even when it's hard! The presentation will by on Feb. 7th at 1 pm in the Multipurpose Room.
Please pre-register online here to give us an idea of a head count.
Classic Movie Night
Tuesday, February 7th at 5:30  pm
In the Multipurpose room
February's movie is 10Things I Hate About You
WPL Book Club
Thursday, February 16 at 12:00 pm
in the Multipurpose Room
A monthly lunchtime book club every 3rd Thursday. Snacks are provided or bring a lunch!
February's book is: Firekeeper's Daughter by Angeline Boulley


Upcoming dates:
March 16 – The School for Good Mothers by Jessamine Chan
April 20 – The Family Chao by Lan Samantha Chang
May 18 – This Time Tomorrow by Emma Straub
 Movie Matinee
Friday, February 17th at 2 pm
in the Multipurpose Room
Ticket to Paradise
Adult Game Night
Tuesday, February 21 at 6 pm
in the Multipurpose Room

Women's Health Presentation
Monday, February 27th at 6 pm
in the Multipurpose Room
Summer from Nelson Clinic and Rehabilitation Care will be giving a presentation on women's health. Please register here to give us an idea of a head count.

Library of Things Checkouts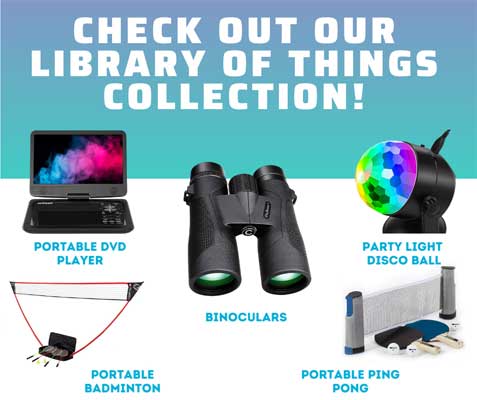 Books not your thing? Remember, you can use your library card to check out any items available in our catalog including: board games, yard games, fitness kits, audiovisual kits, active mind kits, and more! 
Willmar Public Library Makerspace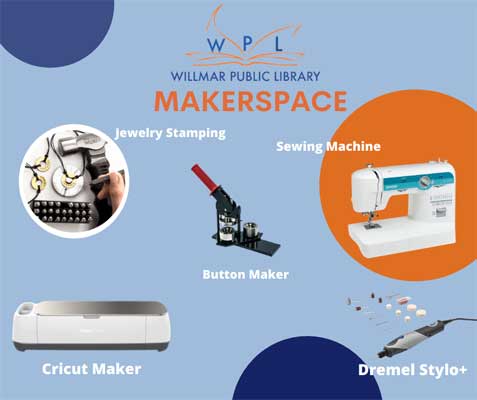 Register here to use our Makerspace equipment. Equipment must be used in the library and consumable materials are not supplied. Makerspace users must agree to the  Makerspace Policy and complete training on safety and equipment use. Reservations required.
Seed Library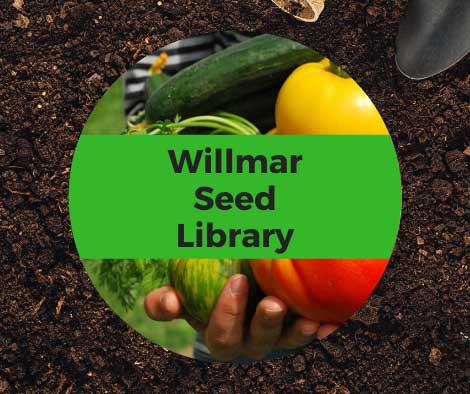 Access the Seed Library in the Willmar Public Library during regular hours.
Free Legal Advice
The Central Minnesota Legal Services offers free legal advice. Registration is required and must be done through the organization. Call them at (320) 403-1051 to schedule an appointment. Note: No criminal matters accepted through this clinic.
We Want Your Input!
As always, we welcome your input for programs you'd like to see or perhaps would like to lead at the library. Use this survey or contact us via phone or email with your input. For any questions about programs, email staff or call us at (320) 235-3162.
Book A Librarian
Set up an hour long, one-on-one appointment with a librarian for help with computer skills, tablets, research and more! Appointments can be made in person, via phone (320-235-3162) or through our online form.
Personalized Reading Recommendation Service
Stuck in a reading rut? Looking for a great read? Or a gift idea for a friend or family member? Ask a librarian! Fill out this form and tell us a little bit about your tastes, or the tastes of the person you have in mind. A member of our team of avid readers will create a hand-picked list of books and authors you might enjoy. The more you can tell us, the better our suggestions will be!