Library Online Catalogs
Request a physical item and pick it up at the Willmar Public Library
Search the Pioneerland Online Catalog to request items held in any of Pioneerland's 32 member libraries (including WPL). 
Click Here for Helpful Resource on using the Pioneerland Online Catalog
Search MNLink to request items available from libraries throughout the state of Minnesota. 
Important Change:  Beginning in  Jan. 2023 patrons will need to use their Pioneerland PIN number to request items from MNLINK. 
The PIN can be created by logging into the Pioneerland Library Catalog.  
Online/ Downloadable eBook, eAudiobook, Magazine

options
Download or read a book online from these resources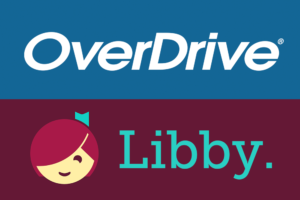 OverDrive provides downloadable eBooks, eAudioBooks, and Magazines available for checkout and download to many mobile devices. 
Use the Libby App available in your devices app store to access the Pioneerland Library System Overdrive Collection.  
Please Note: 
The Overdrive App for mobile devices will cease operation on May 1st, 2023. 
Please download and setup the Libby App on your mobile device to continue to use Overdrive e-Resources.  
Learn more about using OverDrive & Libby

Tumble Books Library  is a collection of eBooks geared towards children.  This resource includes eBooks, Read Along Books, Videos, and more. 
Books are available online but cannot be downloaded.   
EBooks Minnesota provides online access to eBooks from Minnesota independent publishers. 
The collection includes literature and nonfiction books on a number of subjects geared towards readers of various ages.   
Discover local authors:  indie, self-published, aspiring, and mainstream. 
Also, you can now create eBooks and share them with readers across the state.  
Learning Tools
Online resources to help with learning new skills, completing homework, and studying for tests
NEW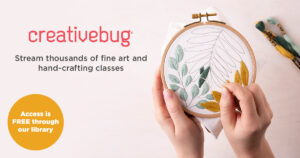 Creativebug.com: Access thousands of award-winning art & craft video classes taught by recognized design experts and artists. Use your library card to create an account.  Service provided by Prairielands Library Exchange.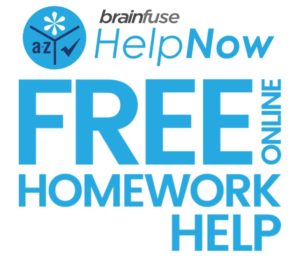 HelpNow is a FREE online tutoring service through the  Pioneerland Library System.
Homework Help from live online tutors
Grades K–12

Provides one-to-one live homework help from online tutors

Live tutors available 2:00 PM–11:00 PM every day

Help available in English and Spanish

Covers all major subject areas: Math, Science, English/Language Arts, Social Studies, Reading Assistance
 Adult Learning Center:
Live one-on-one academic coaching

Practice test center

Additional online resources
Learn More:
Get the App on your mobile Device
Nearly 1,000 online tutorials, practice tests, and e-books. Covers job search and workplace skills improvement, skill building in reading, writing, math, and basic science, career certification and licensure exam prep, college and grad school entrance test prep, GED test prep, and more.
Research Tools and Databases
Free online databases that provide access to encyclopedias, journals, and magazines. 
ELM (Electronic Library for Minnesota) gives Minnesota residents access to magazine, journal, newspaper and encyclopedia articles, media, including images, videos, and audio files, and other information resources. 
Information on a vast array of topics, including consumer information, arts and humanities, career, occupation, and test prep, current events, health, science, social science, politics, business, and more is included.
eLibrary MN Databases Include:
Britannica: Encyclopedia and Dictionary resource information in a variety of searchable formats geared towards different age groups.  
EBSCO: 28 resource databases providing thousands of articles from scholarly, trade, and popular periodicals and journals.
Gale: Access to 2 resource databases geared towards students in Middle and High Schools. Database's provide access to Reference book, Encyclopedia, Scholarly Journal, and Magazine information.  
ProQuest: Provides full text access to variety of state and national newspapers.