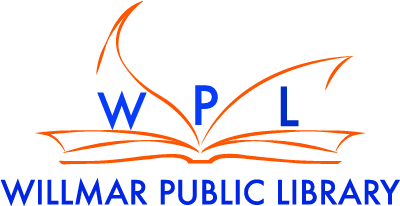 Library Services
Book-a-Librarian: One on One learning & research assistance with a library staff member.  For more information call 320-235-3162 or request an appointment online.   
Fax Service (fee charged per page): Faxes sent to a Minnesota fax number cost $2 for the first page and $1 for each additional page.  Faxes sent to numbers outside Minnesota are $3 for the first page and $1 for each additional page.  Cost to receive a fax is $1.00 per page excluding the cover page.  Cash or check only.
Mobile Maker-space: The Willmar Public Library Maker-space is currently a "pop-up" space, meaning there is no set space or time when the maker equipment is available. Equipment must be used in the library and consumable materials are not supplied.  Maker-space users must agree to the Maker-space Policy. 
Reservations are required.  Online reservations can be made by completing the online registration form.  
Test Proctoring: Willmar Public Library can act as a proctor for tests.  Advanced reservation is required.  For further information please complete the online request form or call 320-235-3162.   
---
Unique Collections
Bike locks (at library use only): Bike locks are available for patron use while at the library.  Locks can be borrowed at the circulation desk and cannot leave the library property.  
Book Club in a Bag Kits: To support community book clubs the Willmar Public Library offers access to Book Club Kits available for checkout.  These kits include 10-12 books of the same title.
To check availability and request kits please contact Andrew Bregar.
Jigsaw Puzzles: A variety of 300 to 1000 piece puzzles available for 2 week check out.
Laptops & iPads (in library use only):  2 laptops and 2 Apple iPads are available for checkout and use within the library.  Patrons must be 16 years or older to check these items out at the Reference Desk.  Printing is not available from these devices.  
Library of Things: Willmar Public Library offers a wide variety of items in the Library of Things Collection.  Items include board and yard games along with kits related to active mind, fitness, and crafts. For more information on this collection click here.  
Library of Things Lending Guidelines and Agreement 
Mobile WIFI Hotspots:  Willmar Public Library has 8 T-Mobile hotspots that can be checked out for  28 days and used away from the library to access the internet.  
Seed Library: Located near the scanner and microfilm computers the seed library provides a variety of seeds for checkout and planting.  Collected seeds are due back at the end of the growing season.  
State Park Pass:  The Minnesota Department of Natural Resources has provided the Willmar Library with 2 State Park Passes that can be checked out and used at any Minnesota State Park for 7 days.  
Youth Life Jackets: Life jackets for children 50 lbs and under. Check out for 7 days.
---
Equipment & Technology
Assistive Technology
Microfilm / Microfiche Reader with scanning or printing (print fee charged per page)
Printer/ Photocopier (fee charged per page)