☀️ Summer Break ☀️
Early Readers Book Club, STEMtastic Thursday, and Homeschool Hour will resume in September.

2023 Summer Reading Program:
Find Your Voice
June 5 – August 31
We're changing things! Mark off every 15 minutes read. Once you complete
a log (4 hours of reading), stop in to pick up a badge. New badgesevery
week! Enter your log into a drawing for a chance to win a grand prize.
Each child will receive a free book at sign-up.
For kids 4-12.
Babies and toddlers can join the Rubber Ducky Club starting June 5th.
Online Summer Reading Program Sign-Up

Little People Storytime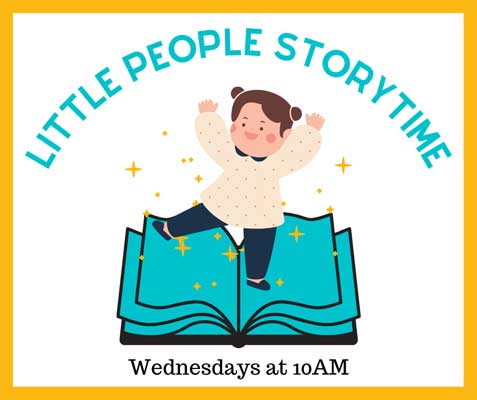 Wednesdays at 10 am
This program has stories, songs, and playtime for littles!
Best for kids 0-3.
Reading is FUN-damental
Tuesday, June 6 at 2 pm
Join us for our kickoff event! Watch Don B! from Homebound Theatre as he juggles and performs illusions.
All of the amazing feats found in Don B's program are found in books! Children will be encouraged to find amazing books on literally every topic in the world in local libraries. A two time National Unicycle Champion, Don B! Shows receive high acclaim because of the quality and uniqueness of his work.
This project is funded in part or in whole with money from Minnesota's Arts and Cultural Heritage fund
Lego Club
Wednesday, June 7 at 4 pm
Test your creativity and skills every first Wednesday of the month.
Storytime with
Hawk Creek Animal Shelter
Tuesday, June 13 at 10 am
Join us for stories about our furry friends, learn about Hawk Creek, and meet one of their animals! There will be an activity afterward that will be given to Hawk Creek. Allergy warning: dogs and cats.

Musical Crafts
Thursday, June 15 at 3pm
Create a tambourine, washer chimes, and more! For kids 12 and under.
Book Buddies with Bethesda
Tuesdays, June 20; July 18; August 1 & 15 at 10am
Join us at Bethesda for stories, songs, and activities, plus hang out
with Bethesda residents! Enter through the main entrance on Willmar Ave.
Little Mermaid Party
Tuesday, June 20 at 5:30pm
We're celebrating The Little Mermaid by having mermaid crafts, treats, and activities! For kids 12 and under.
Royal Storytime at Miller Park
Thursday, June 22 at 10am
Join the Willmar Fests princesses for stories and cookies! This event will take place at Miller Park. If there's rain, the event will be moved to the library.
Pajama-Rama Storytime
Tuesday, June 27 at 6:30pm
Come in your pajamas, bring a blanket, and listen to stories, growing sleepier as we go. There will be milk and cookies afterward before you head home to bed!
Tween Craft: Fairy or Gnome Garden
Wednesday, June 28 at 6pm
Design, paint, and decorate your own fairy or gnome garden! For tweens ages 9-14. Guardians are welcome to stay. Please register online here.