Heritage Searchers of Kandiyohi County
"Experienced Researching Help"
The Heritage Searchers and their Genealogy Collection has been moved to the Kandiyohi County Historical Society Museum at:
610 Hwy 71 Service Rd, Willmar, MN 56201.
The collection can be accessed during Museum Business Hours.
We apologize for any inconvenience.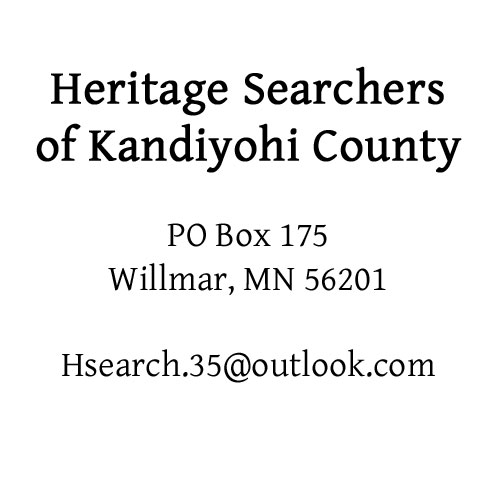 Joining the Heritage Searchers
Membership is open to persons interested in Family History and is not limited to residents of Kandiyohi County. Dues are $10 per Calendar Year (January 1st – December 31st). The Heritage Searchers meet the 4th Monday of the month at 1 pm at the Kandiyohi County Historical Museum.